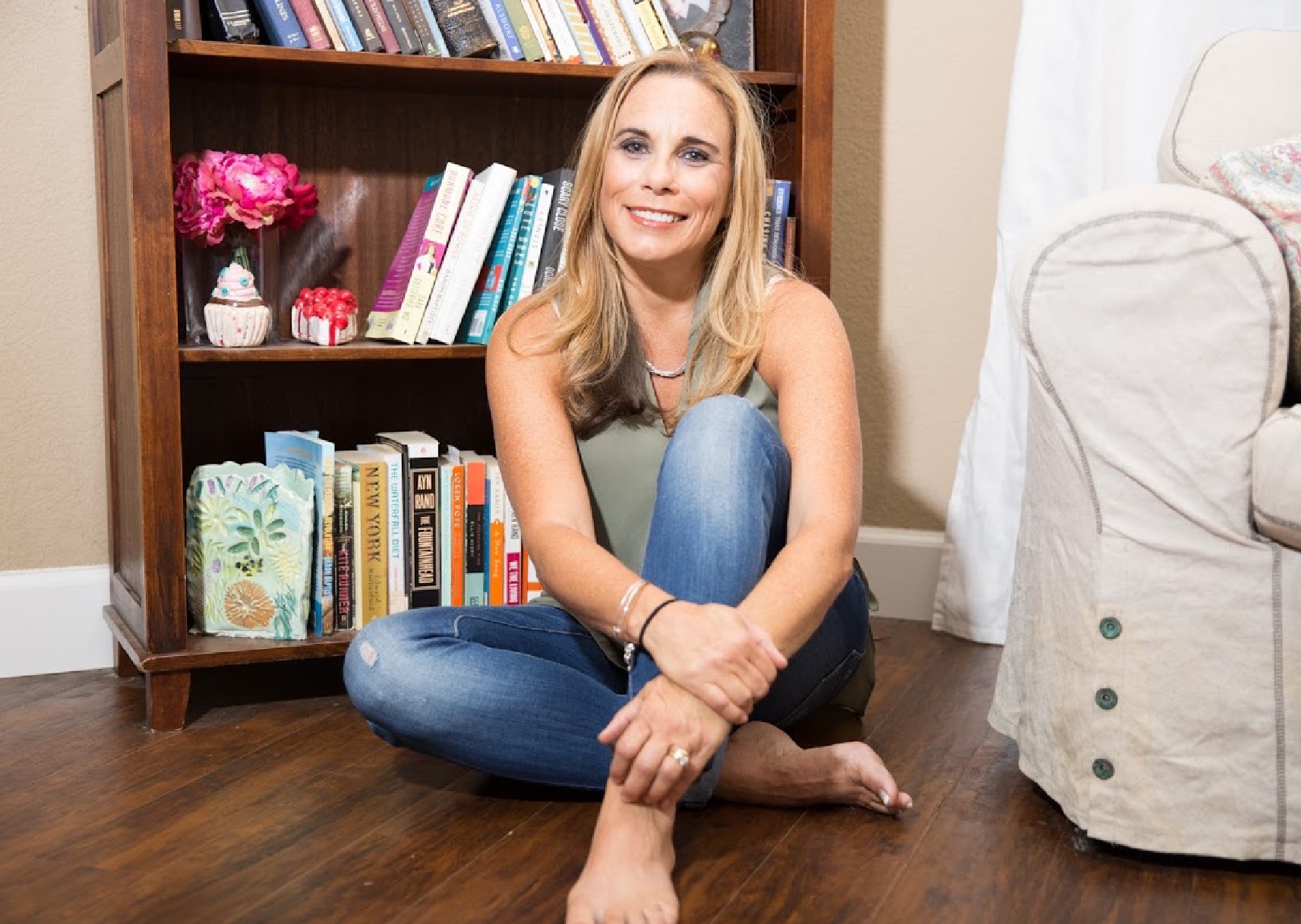 Hello! My name is Kelly Richardson
I am a Licensed Psychotherapist as well as a Mom, hence the name "Thera-Mom".
I live in Northern California with my husband, and our two dogs Sunshine and Fergie. I love being a therapist and offering a safe place for people to take their mask off for one hour and just be themselves. As simple as it sounds, it can be life-changing.  I have the privilege every day of watching people's lives transform as they let go of trying to be who they aren't and start embracing all that they are. More importantly, I love being a MOM. My oldest son plays in the Canadian Football League and my other two are in college (Go Hornets and Go Wolf Pack!!).  Each of my kids is so amazingly different, it's hard to believe they share the same gene pool.
Like most moms, I wear a lot of hats– sister, daughter, wife, friend, mother, cousin, worker.  Our roles and jobs are varied and in one day we can wear five or ten different hats.  As women, we represent so much within us because each hat matters and each hat allows another side of ourselves to shine.
Let's be honest- being a Mom is a full-time job no matter how old your kids are and finding time to just do you feels impossible. It's nice to have a place where we can do life together–unapologetically and authentically–like in my therapy office.  Walk this crazy journey called life with me, as hectic and stressful as it may seem at times.
Read my blogs, comment with your thoughts, challenge my thinking, share your ideas, and help me, help you. Thank you Jerry Maguire.
Kelly
Kelly's Latest Blog Posts
Nov 2023 2
Every Sunday I get the best text of the week. "Hey… Will you make me a casserole". It comes from my middle child, the one who doesn't ask for much. The independent one, a hard working college student, not a big talker, and the one who rarely leans on others. I call...