Can you pick just One Word?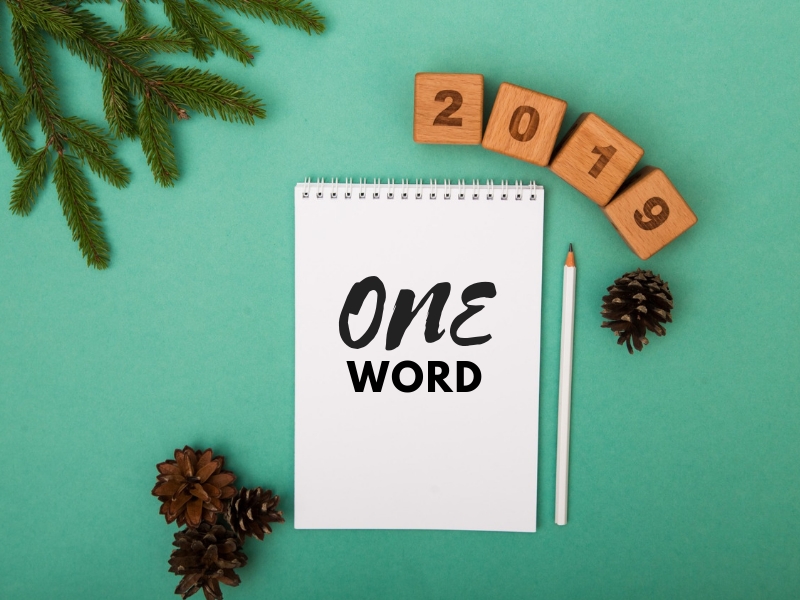 Life is pretty simple.  We complicate it and make things so much more difficult than it needs to be.  We insist on overthinking, over-analyzing, and over exaggerating.  We judge, complain, and criticize ourselves as well as others.  We bury ourselves beneath the burden of wanting more, doing more and being more.  We fail to realize that our mothers were right when they told us to KISS—Keep It Simple Stupid.  And no, our moms were not shaming us and calling us stupid. They were reminding us that we needed to simplify life so that anyone could do or understand what needed to be done. 
The start of every new year is a perfect example of taking a moment and making it bigger than it needs to be. We complicate the simple act of changing of our calendars and overstress ourselves in the process. We insist on making a mountain out of a molehill and blow things way out of proportion.   We make resolutions, declarations or lists on January 1 that we are going to exercise more, lose weight, eat healthier or save more money.  And by January 31st, most of these promises we made to ourselves are lost, forgotten or failed.   We start the year with good intentions and motivation and in a short time, we become discouraged, distracted and defeated.
Years ago, I stopped making resolutions. It didn't make sense.  Why set myself up to fail? I decided to try something different and embrace a simple phrase or chose one word to lead me into the new year. It wasn't about unrealistic goals or making drastic changes, more about embracing a direction in my life I wanted to be more mindful of.  I no longer focused on the scale, the bank account or the gym time but rather on a daily reminder of who I want to be.  My "one-word" is my lantern, my theme and my lighthouse for the new year.
This year, 2019, my word is "change".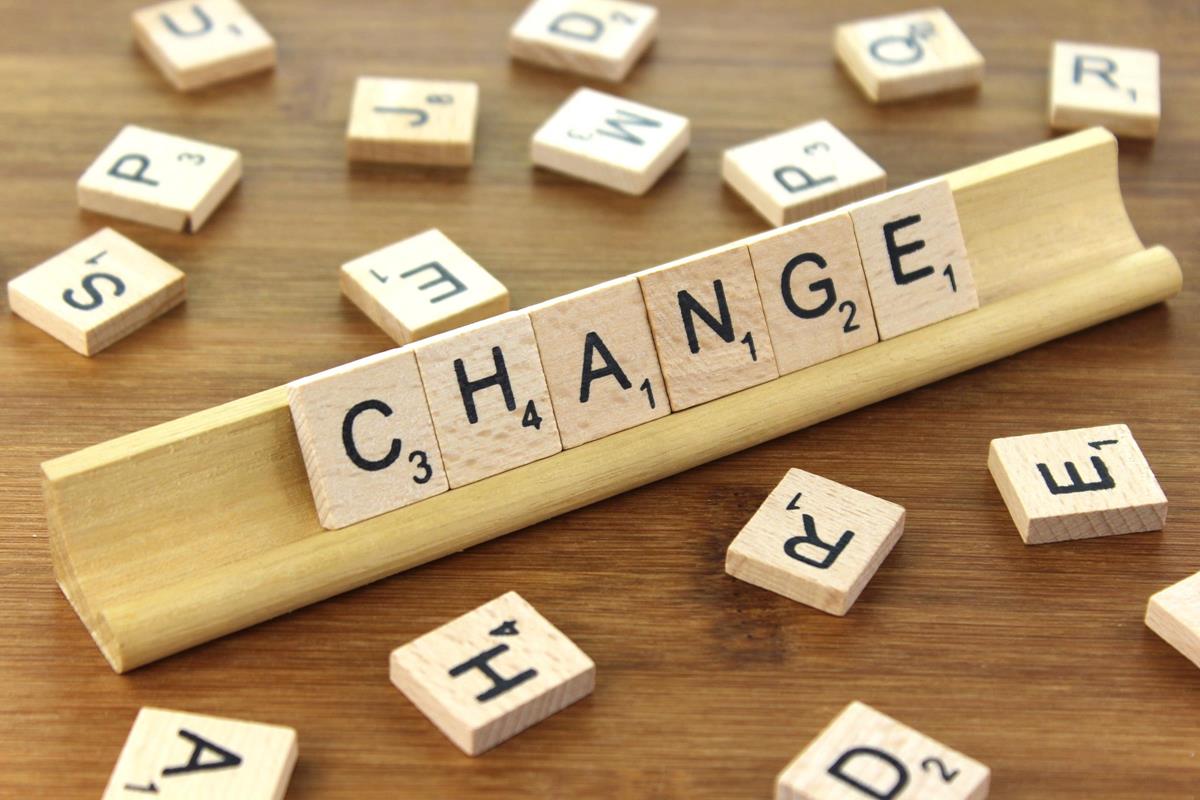 Let's face it: change is a challenge. I'm not talking about changing my underwear or my order at Chick-fil-A, I'm talking about changes that redirect my journey. For worrywarts (like me!), change can feel like the enemy because it represents the unknown.  It's scary, daunting, and stressful. Change forces us outside our warm and cozy comfort zone and we are left to reshuffle, rearrange and relocate to a new zone that brings discomfort. Just like learning a new language, a new job or a new culture takes time, learning to embrace change in our life is similar.  It's a process and as easy and safe as it would be to stay in my comfort zone, change is inevitable.
My husband took a new job to fulfill a lifelong dream. Change accompanied by pride. My middle son is getting ready to launch to college in June. Change accompanied by heartache.   My parents seem older every time I see them. Change accompanied by sadness.  My oldest son turns 21 and can legally have a beer with me.  Change accompanied by a woo-hoo.  My high school daughter doesn't need me the way she used to. Change accompanied by disappointment.  My body is aging, and my boobs hang nowhere close to where they used to. Change accompanied by surrender.  Change, change, change– each accompanied by a different emotion.
I know change is part of life. And I'm aware that without it, there would be no growth or no progress. I can accept change is needed and it isn't about what we lose, it's about what we gain.  Changes in the past have brought amazing people into my life, incredible adventures and opportunities I could never imagine. But my challenge wasn't with allowing change, it was in a welcoming, celebrating, and embracing it.
In the past I fretted, panicked, worried, procrastinated, agonized over changes- big or small.  I thought of everything that could go wrong and strangely, most of my concerns never happened.  I wasted sleep and energy fearing things that trapped me into believing something new meant something wrong.  Somehow, that feels different now… or maybe I have changed.
My word for 2019 is calling out to me and it flows out with ease. I'm no longer running from it. I'm good with the fact that it will be hard in the beginning and often chaotic or messy in the middle, but I'm praying it'll be worthwhile in the end.  I know this for sure, it feels right, and I feel ready.  I'm excited to see where this word directs my life, even if the pieces are unknown.   I'm trusting other words will blossom from it: discover, courage adventure, direction, faith, awareness and transformation. Change no longer scares me, it excites me.
This a new year means a new beginning and a new mindset. It's time to be uncomfortable and take a leap of faith.  It's time to have fun on this new journey. I'm ready to kick doubt to the corner and run with change, whatever it looks like.  I'm prepared to embrace uncertainty, start a new chapter and let my story continue to unfold as it is supposed to.  I will no longer apologize or worry about the edits I make.  It's my story to own and my story to tell.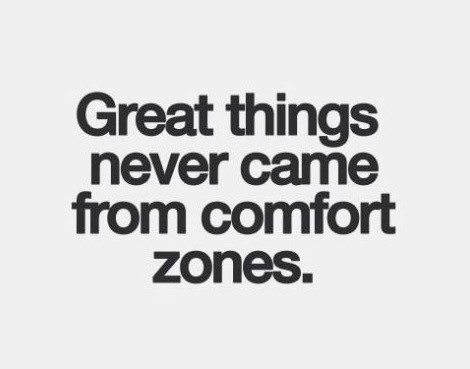 Join me in the One Word Challenge. What is your ONE WORD for 2019? Just chose one word, it's that simple. What ONE WORD do you want to guide you in the new year?  Take a risk, chose your direction, chase your dreams, step outside of your comfort zone and see what 2019 can bring.