Growing Up, One Last at a Time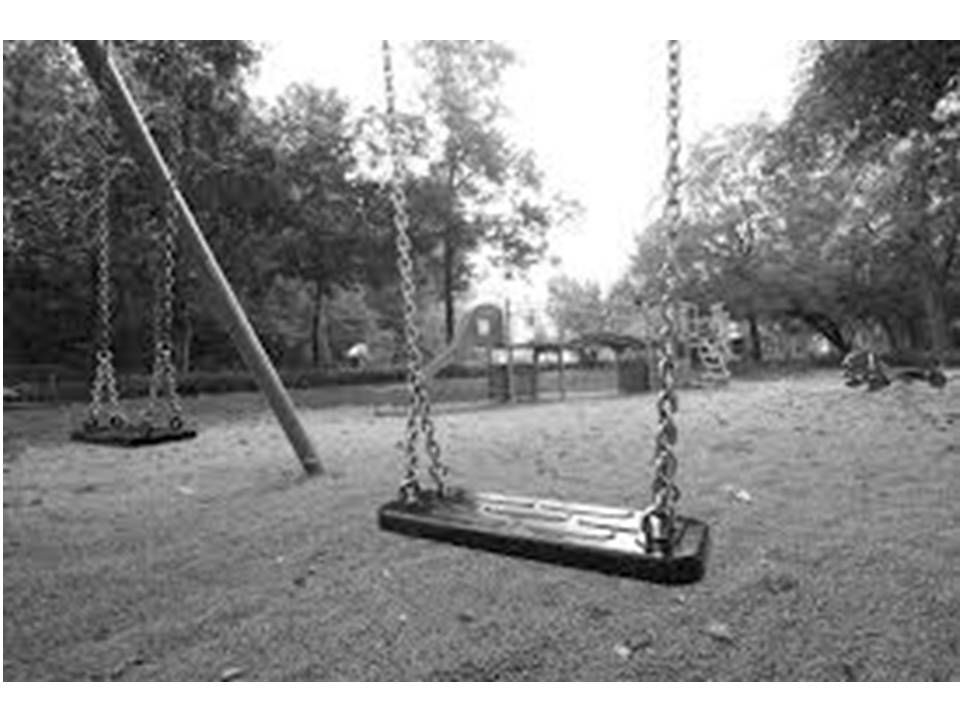 "At some point in your childhood, you and your friends went outside to play together for the last time, and nobody knew it".
My oldest son grew up with friends like the boys from the movie "The Sandlot".  They started kindergarten together and they were a force to reckon with.  God bless their elementary school teachers. During the school year they spent recess playing any game that involved a ball and often drove their teachers crazy shooting baskets in class with crumpled up papers.  Their summers were spent playing basketball or whiffle ball and swimming in each other's pools.  They roamed home to home on their bikes- always ready for the next challenge or competition and always something to do with sports or food.  They were simple men: feed them and set them free to play.
They all went to the same middle school and the tribe remained tight.  They went to dances together, attended each other's birthday parties, and knew each other's grandparents. They carpooled, helped one another with homework and learned the ropes of life together. I watched them transform from little boys to awkward teenagers, from skin knees to acne, from trains and trucks to video games and cellphones.  I adored these boys and to this day, love each one like my own- it's as though a little piece of each of us momma's are now buried inside their big manly hearts.  We carry them close forever and I believe they do the same with the momma's who raised them.
One memory stands out, forever tucked away deep inside of me. It is a moment I will never forget and forever treasure. The boys were 15 years old, on the brink of merging into manhood and shedding their precious baby faces. Their voices were deeper, some were starting to get facial hair, and they seemed less silly than before. They were more into being cool and less into being goofy boys who made fart noises and burped the alphabet. Their tribe was shifting, they were growing up and going in different directions.  Maturity had set in and I felt the tide of change coming. 
A few days before the start of their sophomore year, a few of the Day One's attended a week-long football camp in another town about 45 minutes away. We moms, always thinking practically, set up a carpool so we each only had to drive one day during the week.  After the camp, as the boys were loading up my car with stinky football gear and ripe body odor, a feeling washed over me and I caught my breath.  I can recall exactly where I was standing when it hit me: it was probably the last time I would ever drive them together. Nostalgia hit me in the chest and I immediately realized that night was special, but in a very sad way.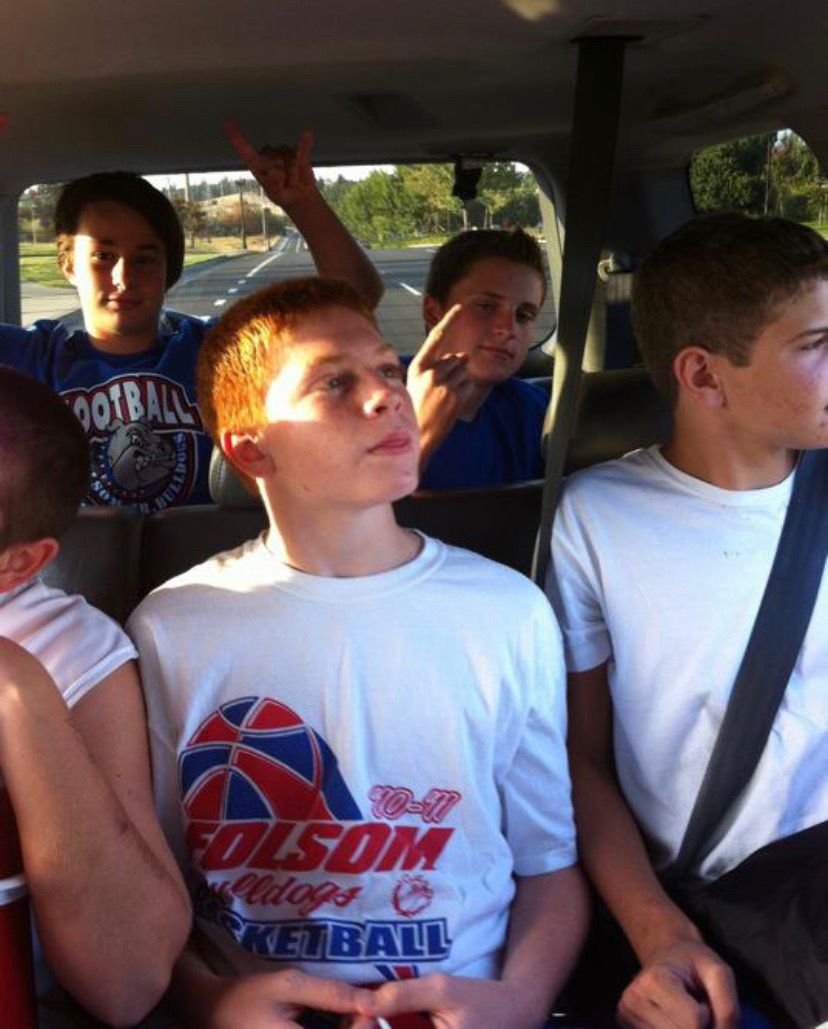 The boys who had piled into my car for years were on the tail end of being passengers- they were ready to take the wheel.  The boys I had watched grow up in my rear-view mirror would no longer load up in my car with all their smells, sounds and giggles, they would soon be the masters of their own vehicles. The little boys had become young men.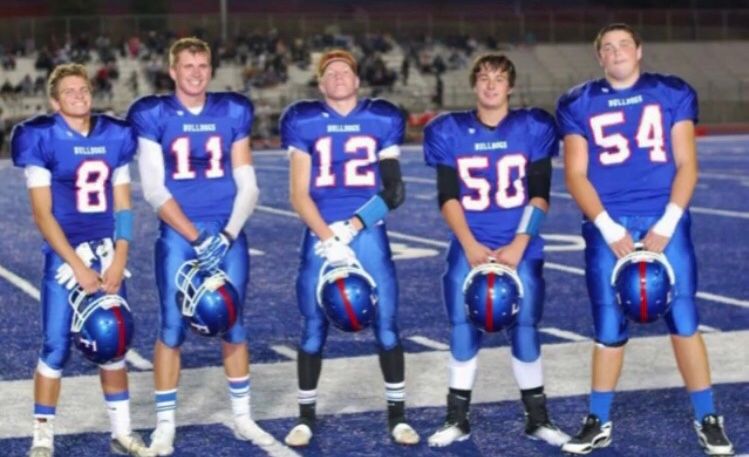 That night I drove home a car full of teenage boys with the windows down listening to them laugh and make fun of each other.  I didn't want the night to end so I offered to stop and buy them all burritos.  Instead of getting the food "to go", I slyly suggested we sit and eat there.  I don't know if they were on to my don't-let-this-night-end shenanigans, but they agreed to find a table that fit all of us and we got comfortable.  It was as if I wasn't the only one who knew what was happening. We sat at Chipotle for almost two hours- two hours of the best hours ever.
They were goofy again. Silly little boys.Laughing at themselves and at each other. Cracking up at inside jokes and creating new ones. Remembering funny old stories from elementary and middle school. Truth be told, they were hilarious and had me in stitches. And the best part, they allowed me to sit at the table with them the whole time and be one of the boys. I didn't say much during the two hours, but I soaked it all in.
Later, while driving home, the song "Wagon Wheel" by Darius Rucker came on the radio and they started singing at the top of their lungs as loud as they could. My car was shaking, they were bouncing and dancing, and it was a moment I wish I could have bottled.  It was precious, and it was priceless. There is no monetary value to place on a mother's heart when it fills up with love. It was a magical moment and even though I couldn't stop time, the next best thing was to be truly present and enjoy it. And that I did.
I was right, it was the last time I would ever drive the tribe together.  That era of my life with them ended shortly after that night.  They no longer needed us moms to be chauffeurs and our time together got less.  We continued to greet each other with hugs and love whenever we saw each other, but things changed when they could cart themselves around. They were the drivers of their own cars and lives and we mommas had been designated to the back seat.
The circle of life does this to us. Our lasts become their first, and while we we mourn what was and they celebrate all that will be. We hold tight to the string of memories and they grasp the ribbon of independence and become their own person. It's not easy, but it's the way it's supposed to be. We know the lasts are coming, it just happens so fast. When they are born, it seems like they will be waking up at night forever. And then it ends. Sadly, we don't even know most times are the last times until there are no more times.
We never know when the best moments become the last moments. We never know when it will be the last time our kid crawls into bed with us for cuddles in the morning. We never know when the last time they will ask to sit on our lap or have us read them a story.  We don't know the last time they will set up a lemonade stand or build a fort out using every possible blanket we have in the living room.  We never know the last time they will ask us to patch up their boo-boo's, scratch their backs or sing to them as they fall asleep.  We never know the last time they will want us to trick or treat with them or help them pretend to be a unicorn, a monster or a scary zombie. We never know the last time we will carry them to bed after they fall asleep on the couch or color with them at the table. We never know the last time they will ask us to play with them or watch them swim or hold our hand as we walk. We just never know.
I tried not to blink but I did. And they grew up.  Sob. I wish I could hold them a little tighter, love on them a little big longer and rock them a little bit more. But for now, I will just hold tight to special memories, love on them from afar and sing loudly every time I hear Wagon Wheel.  I will remember my kids and their friends as they once were—adorable, adventurous, silly, curious and careless.  I will be thankful for the time we spent together, the joy I had watching them become their own person and the love they gave to me so freely.  I will look back, not with sadness, but with gratitude for all the memories I have of their childhood and for all the first and last times they let me tuck away in my heart forever.