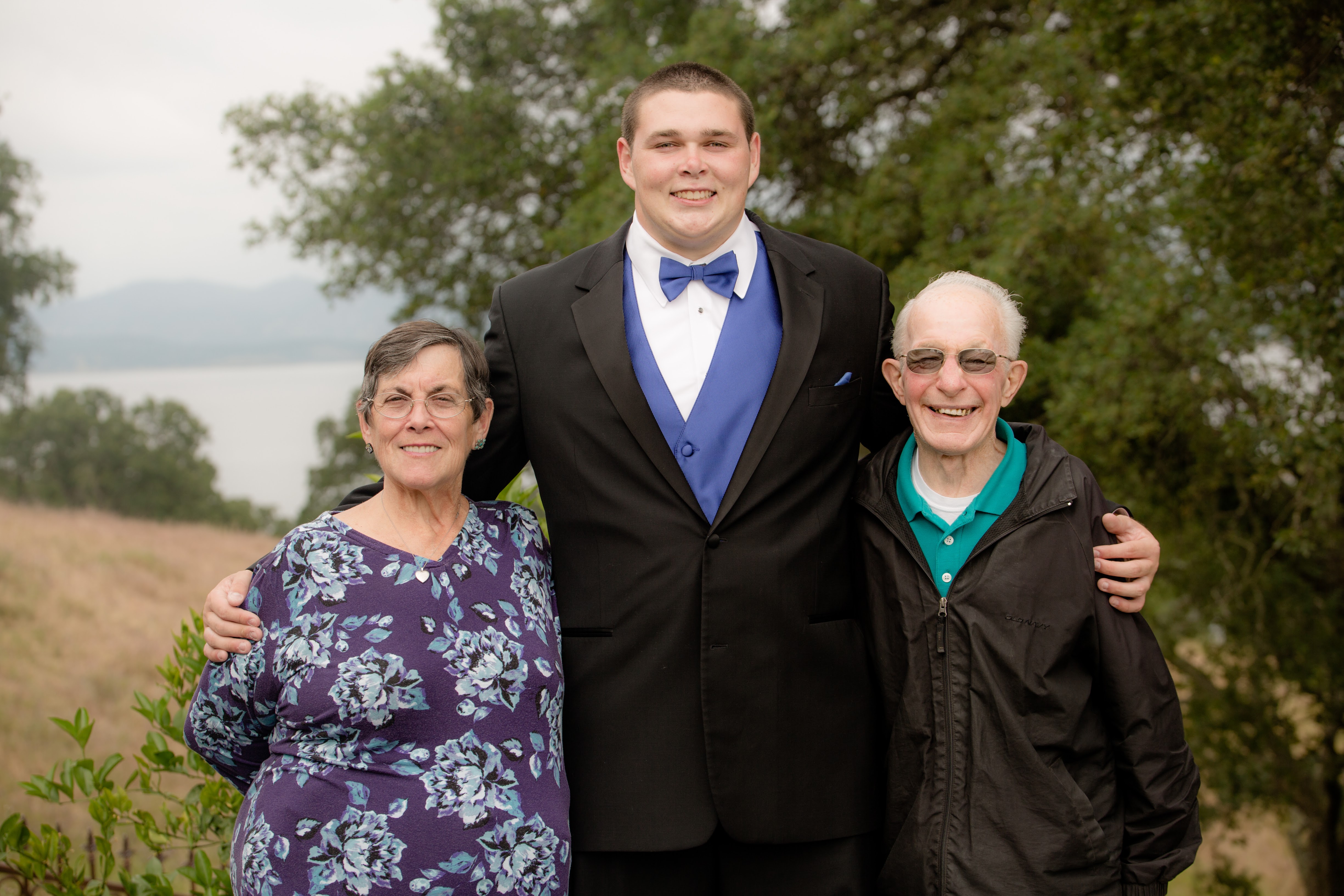 Last night I had dinner with a group of women I treasure. We have been friends since our now college-aged kids were in pre-school. Dinners with them are one-part catching up, one-part alcohol and one-part laughing our asses off. We are linked together through the good and the bad, the ups and the downs, and most importantly, without judgment. We realized during our conversation that all of us still have our parents alive. To go one step further, except for one who lost her father a long time ago, we all still have both parents alive. We marveled at how amazingly lucky we are, but also how blessed we are to have each other to walk the difficult journey together of watching our kids and our parents enter the next season of their lives. Our kids are growing up and our parents are growing old.
I am blessed to have my parents living close to me but that presents another hat I wear- being the Adult Child to my parents. Watching my parents age and lean on me the way I used to lean on them is a challenge. It creates difficulties I could have never predicted.
My parents are wonderful human beings. My dad is the hardest working person I have ever met. The man does not know how to slow down. After retiring from the military, he went on to have two more full-time careers and to this day, works at a local Safeway at the age of 75. Truth be told, my dad does not know how not to work. Because he comes from the Pennsylvania coal-mines, he knows poverty most of us will never know. He started working at eight years old setting up pins in the local bowling alley to help feed his three siblings and parents. He delivered newspapers, collected bottles, and did any odd job he could to get extra money for his family. Often after going to school and then work, he would come home only to find out there was no food left from dinner. Anything he has acquired or purchased was done solely with hard work, perseverance, and determination to create a better life for himself. I have never seen my father more excited or proud than the days my brother and I both graduated from college—it was a dream he never had the opportunity to fulfill.
My mom was a teacher her whole life and finished as a school principal. While my dad is the hardest working person I know, my mom is the most giving, almost to a fault. She would give the shirt off her back to someone if they needed it, literally. I still harbor a small grudge from second grade when her giving spirit did me wrong. I had the cutest little bear costume for our school play of "Goldilocks and the Three Bears". It was chocolate brown, fluffy, cozy and the kind of costume I knew would evoke "oohs and aah's" from the crowd when I made my grand appearance. Two days before my debut as an actress, my mom heard of another little bear whose mother had personal issues and was unable to make her costume. So my mom and her giving heart (Grrrrr!!!) gave her my costume! She then handed me plain brown pajamas she bought and told me this was my "new costume". Sure enough, the other costume evoked the "oohs and aahs" I knew it would, but not for me. I was the forgotten bear in the ugly brown pajamas stuck in the corner of the stage that no one could quite figure out what I was supposed to be. Thanks Mom.
My parents have been in the same house for over 35 years. They live simply, honestly, and modeled being good citizens to my brother and me. They made us work at soup kitchens, bag dried beans, make food boxes for the homeless, and volunteer at the Special Olympics. They taught us to be kind to everyone, from the lunch ladies and school janitor to the principal. No one was better than anyone in our house, all people were equal. They opened their home and their hearts to our friends and there was always room for one more at our dinner table.
Three years ago, my mom was involved in two accidents within a two-month period, both cars totaled. She was injured and hospitalized but thank goodness no one else was. I say that only because the idea of hurting someone else would have been unbearable to her. After many discussions and looking at the circumstances around her accidents, we came to the tough conclusion that she could no longer drive.
To this day, it was probably the most difficult decision I have ever had to make and she didn't take it well. My mom was fiercely independent and in her mind, we took this away from her. We repeatedly told her it was a decision made from a place of love, concern for her, and concern for others. While her heart understood this, her head did not. I get it and I don't blame her for being upset, but it was a decision that needed to be made and I do not regret it. My prayer is that she understands we did not do that to her but rather we did it for her.
To her credit, she got a smartphone and has figured out how to use Lyft and Uber and maintain a lot of her independence. She remains active, connected to others through her swim class and women's crafting group and has developed wonderful senior friendships that are valuable not only to her, but for us as well because we see her happy.
Watching your parents age is difficult. I see two people who once seemed so strong and mighty, becoming a little more frail and fragile and I want to maintain that same level of dignity for this season of their life. I've learned little tricks to help them like saying the name of who I am talking with or reminding them of important family moments they have been a part of if they forget. They help serve the weekly team dinner for my husband's football team because they like to be involved and included. I still enjoy their stories, even if I have heard them before and I laugh with them about their "senior moments". I know they can't remember everything, but I do want them to remember they are loved and admired, and most importantly, they will never be forgotten.
Loving your aging parents is so much like loving your kids. It requires setting boundaries for safety even if they disagree and resist. It is about respecting them but also guiding them and helping them navigate through the world. It means including them in your life and having patience and kindness in moments that are difficult to find patience and kindness. It is about making them feel competent and confident to try new things and reinforcing their value to the family. We want our kids to feel valued and needed and it's important for our parents to feel the same.
It's time for me to return the favor and take care of them with the same love, support, and commitment they offered to my brother and me for so many years. It's an honor and privilege turning the tables and being the one they lean on now. I know, for a fact, I will never regret these days or the memories we make together and one day I will miss this hat terribly.