Why Every Woman Needs True Trenchips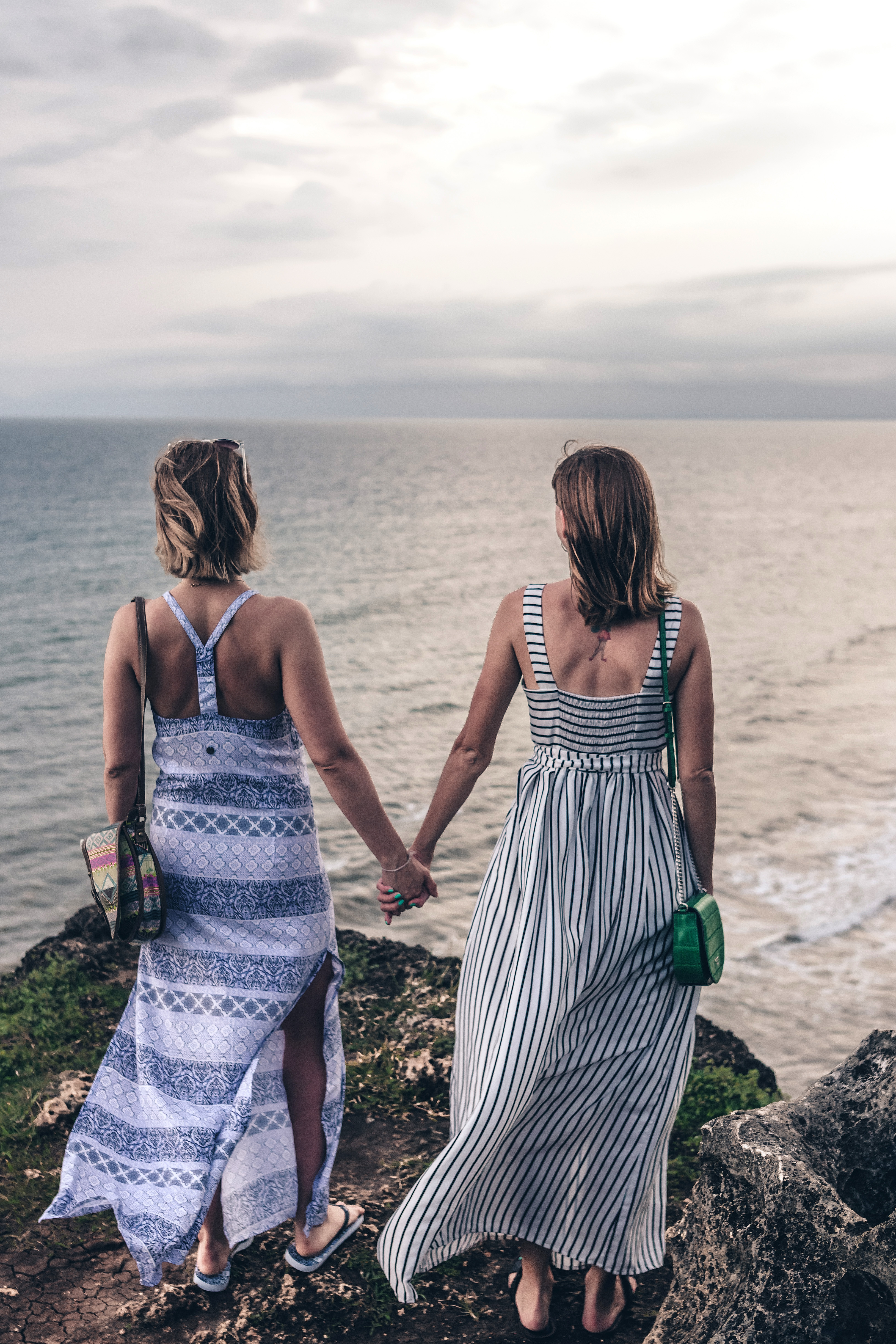 There is nothing I would not do for those who are really my friends. I have no notion of loving people by halves, it is not my nature. —-
Jane Austen
I am always sad when I hear women who say they don't have female friendships. My heart hurts because they are missing out on one of the pearls of life. Sisterhoods are for real and I can't imagine traveling this journey without my girls (and you know who you are).  I treasure time with my sister-friends and rely on them not only as a shoe-shopping partner or therapist, but as a life vest to keep me afloat.  The bond I share with the strong females in my life helps keep me mentally strong and emotionally balanced–they are the backbone of my support system.  I love my husband passionately but spending time with my girlfriends is a gift I wouldn't trade for anything. They get me in a way he doesn't, and that's okay. 
There is a cultural myth that all female friendships are toxic, bitchy, mean-spirited and competitive.  I'm calling bullshit and completely debunking that myth.  My fierce lady friendships inspire me, support me, defend me, impact me and understand me. They are the thread that helps me hold it all together.  I can send ugly selfies to my female friends and they will immediately text me back and tell me how beautiful I am.  They look beyond my face and know my heart.
I've been reading a great book this week that talks about "trenchips".  Seeing that word and reading what it means resonated deep within me. It made me pause and evaluate my life and my relationships with the women I cherish the most.  I'm going to steal that word because it is foundationally who I try to be and certainly what I seek in others.  
"Trenchips" are friendships found in the foxholes of life, when friends stand together in tough situations and have each other's backs.  Trenchips happen when we do life together when we walk with one another when we lift one another up when we sling big things together. Trenchips form when life gets scary or sad, or tough or hard.  Trenchips are often found when we feel lost or alone and we find a bright light to light the way.  Trenchips are what make life bearable. 
Trenchips are not cliques or groups, they are bonds and connections.  They form around moments and memories we will never forget.  They may have sprung from a very dark place in your life where someone stood up, dug their heels in and didn't leave you. Or they might come from when you least expected to meet someone so special that you knew they needed to be in your life forever.  Trenchips helps us get through difficult days—these are the friends who hold your hand and walk next to you when you need it the most. Trenchips allow us to be exactly who we are—warts and all—and love us whole heartily.
What do trenchips look like? For me, they are in simple moments that are embedded deep within my heart and have touched my soul in a rare way, so rare that I feel tied to them in a different way than regular friends.  Trenchips are true friends, your people, your confidants, your soul sisters.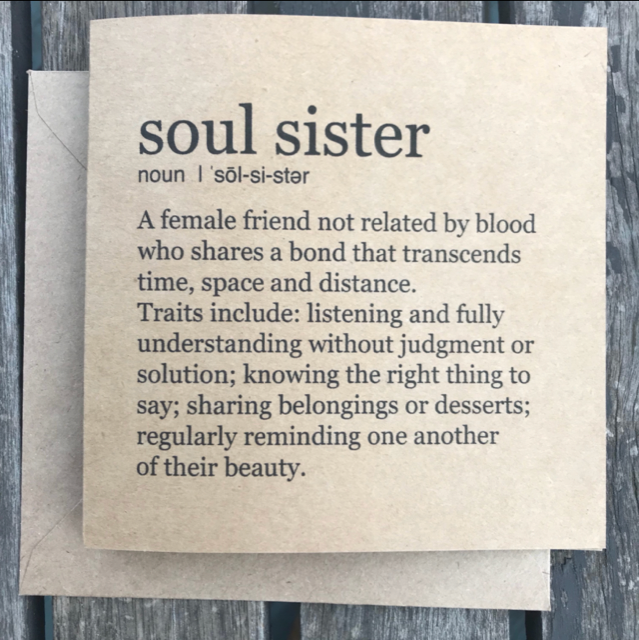 My three best friends from college were at the hospital for all three of my kids' births.  They weren't just there, they were there—sitting at the foot of the bed, my legs up in the air, vajayjay wide open, and watching me breath, pant and curse through a pain like no other.  I won't mention how for one of the births they came directly from a beer drinking festival and were three sheets to the wind… but they showed up for me in a way that I can never repay them.  These girlfriends have stood in the trenches with me, through thick or thin, through birth and through loss, through joy and through sorrow and our friendship has weathered the test of time.  They are true trenchmates.
In 2009 my husband suffered one of the worst losses in his coaching career, which we know now was just a very painful teaching lesson.  His football team allowed another team to make a dramatic comeback after being ahead 35-7 at halftime. They lost in the last second on a missed field goal from the 10-yard line that would have sent them to the section championship game. It was devasting on so many levels but mainly because it had been 20 years since the last championship, and I knew how bad my husband wanted to give our city something to be proud of.  The day after the loss, my next-door neighbor texted me to "meet in the middle".  I hadn't showered, looked like complete shit and barely slept the night before.  I didn't want to see anyone and dreaded talking about the debacle of the previous night.  Rounding the corner from my house to hers I glanced up to see her standing where we always convened, dinner for us in hand and tears rolling down her face.  We stood in the same place we have met at for many years, and through our tears and through the hugs, formed a trenchip I count as one of the bigger blessings in my life.  At a moment when I hurt deeply, she hurt deeply simply because she loved me and my family.  She is a true trenchmate.
Trenchips know what it is like to count on and be counted on.  When my now 18-year-old son was three weeks old, they thought he had bacterial meningitis.  It was one of the scariest days in my entire life.  I reached out to one of my most loyal trenchmates and asked her to come to the hospital.  For some reason I just knew I needed her, and I knew she would not let me down. She was at the hospital within 30 minutes of my call and she let me lean into her as my heart filled with fear and panic over why my sweet baby was so sick.  Not only did she hold my hand and pray for him, she volunteered to go in with my son when he had his spinal tap, a painful procedure they say is excruciating to watch as a parent.  My precious friend got on her knees in a hospital room, looked my infant child in the eyes and sang to him the entire time they did the spinal tap. The nurses commented after that they had never seen someone so loving and tender before and what a difference it made in the entire procedure. Her trenchip is one I can not place a value on, she is a true sister to me and a true treasure in my life.
My trenchips represent women who not only open their lives to me, they open their home and their hearts to my kids.  Recently my 15-year daughter was stuck at home on a day when my husband and I both worked.  In her skewed and very slanted view of our refrigerator and pantry, she decided there was "nothing to eat" at our house so she sent out a snapchat that said, "Someone please bring me fruit".  An hour later my dear and amazing friend dropped off a big bowl of mixed fruit and made her day. Women who love our kids the way we love our kids are trenchmates.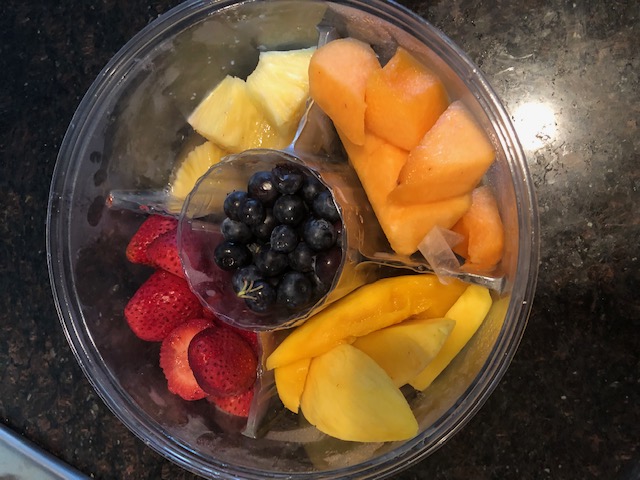 I have stood in the trenches with some pretty fabulous women.  We have aimed to raise our kids right, care for our families and be the best moms we could.  We have leaned into each other when we didn't know which direction to go, shared our fears and our hopes and found a way to laugh together during moments that warranted complete cryfests.  We have remained each other's loudest cheerleaders, strongest shoulders to lean on and wisest counsel in times of trouble. These friendships are the bedrock of my life.  Our deep tangled roots allow us to always find a way back to each other.  We might not talk daily, or weekly or even monthly, but rest assured these women are never far from my heart.
There is something undeniably important about the women I have formed trenchips with.  They represent a beautiful mishmash of my life, the different seasons I have lived through and the different roads I have traveled on.  I have sister-friends all over- from Auburn to Arizona, from Folsom to Florida from Reno to Las Vegas from Connecticut to Texas.  Distance means nothing when your hearts are connected.  The women I have stood in the trenches with have been paramount in shaping my life and in helping maintain my peace, happiness and sanity.  The sisterhood I share with my female friends gives me the super-power to face life every day and without them, I would be lost. 
To all the incredible women in my life—my amazing friends, my soul sisters, my trenchmates—thank you. Thank you for getting me through life, for carrying my backpack when it was too heavy to carry alone, for loving my family, and for digging deep when I have needed you most. Thank you for all the wine, the laughter, the support, the sisterhood, the moments and the memories.  Time and distance will do nothing to diminish the bond we share, and I will forever be grateful for your gift of friendship.
Trenchmates for life.