The Warrior Woman Challenge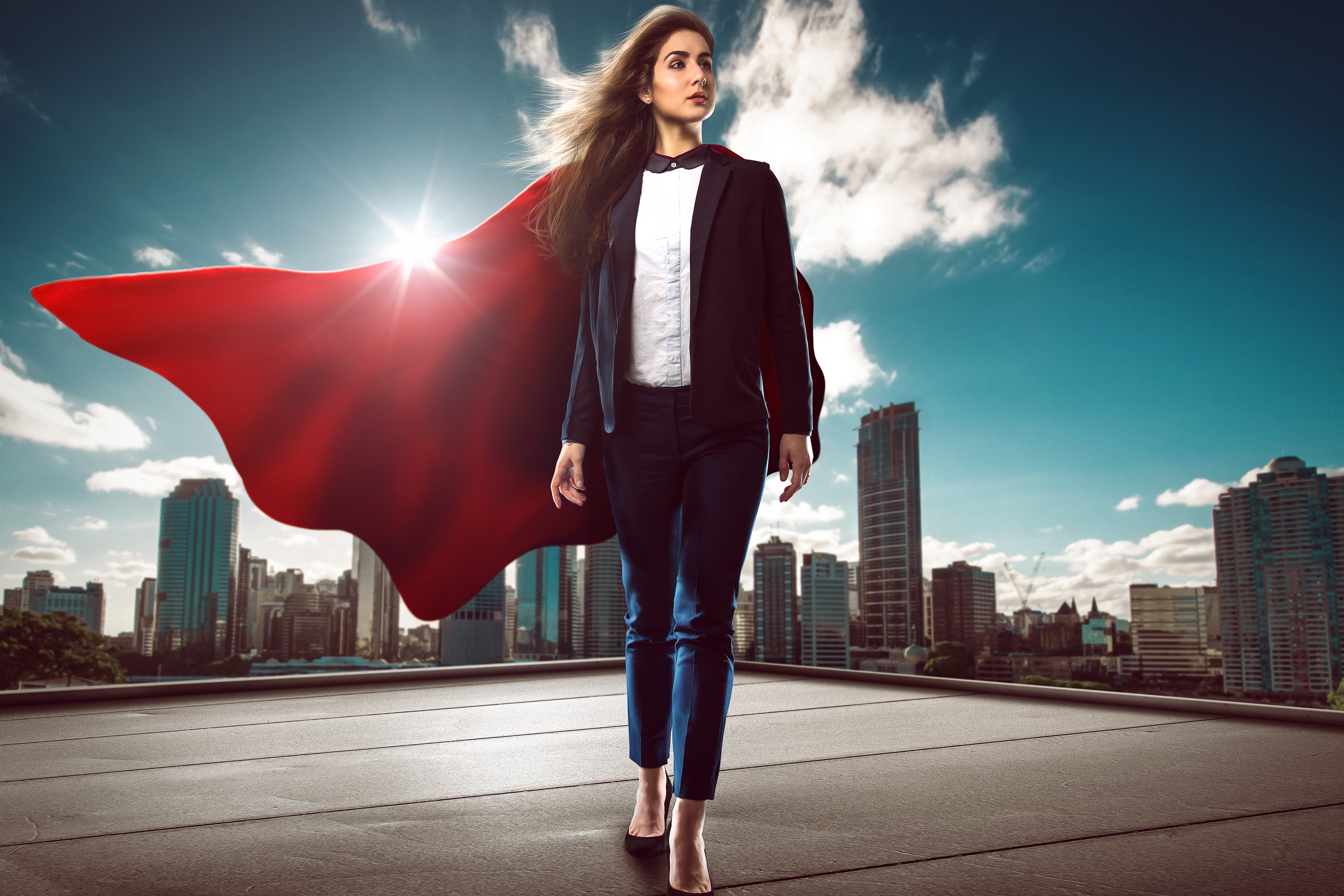 I'm tired of it. I'm done. I'm over it.
My daughter is in middle school.  I'm disheartened by the way girls treat girls.  It's upsetting and frankly, scary.  We know the influence a mother has on her daughter and that modeling has much to do with how our children learn and behave.  Studies have shown that women who are mean-spirited towards other women were probably raised by a mother who either didn't like herself or didn't like other women. Or both.
As a mom, this means it's my job to model kindness to other women, so my daughter not only sees the support of the Sisterhood but more importantly, feels it. I want to teach my daughter that it will be her women friendships that hold her up when she's down and have her back when she needs it.  It will be her women friendships that wipe her tears and hug her when her heart is broken.  It will be her women friendships that cheer her successes, laugh with her, exercise with her, shop with her, bring casseroles over, and be in her book club/bunco/carpool.  It will be women that will tell her she is flawesome: awesome, regardless of her flaws. It will be a community of friendships that will support her through her life.
Women can treat other women badly; I've seen it happen.  In this age where we, as women, are fighting for equality and fair treatment, especially by men, wouldn't this be the time we should come together and support one another? Wouldn't we be stronger together? If we are headed towards the gender solidarity we hope for, we must change our attitudes about other women and learn to be nice to our fellow Sisters.  We complain about thirteen-year-old girls in middle school being mean and yet grown women can be just as catty and critical at age forty.  Instead of boosting each other up, some women seem to like to take other women down.  The truth of it is, the more we encourage and support other women, the more encouragement and support we will receive back.  It's the boomerang effect ladies and we need to put it into practice.
We need to do a better job now, like asap. I'm on it and I'm not backing down.
I am starting a new movement called The Warrior Woman Challenge. I am encouraging women to love on other women with compliments and praises.  I'm spreading the word that the women I know are amazing people and need to be praised for their efforts.  I'm supporting my fellow Sisters and I'm calling them out for being superhero's.
Who is a Warrior Woman? They are mothers, sisters, daughters, wives, neighbors, and friends.  Throughout history they brandished swords, fought battles, stood tall and faced off with men to fight for equality.  They were fearsome female fighters and they made a difference. A Warrior Woman possesses a determined spirit, especially faced with challenges and limitations.  A Warrior Woman rises to action and isn't afraid to step-up to do the work needed to achieve what she wants.  A Warrior Woman is powerful inside and out. A Warrior Woman is a bad ass.
Today I take The Warrior Woman Challenge and nominate 4 Warrior Women. I want each of them to know I recognize who they are, how they carry themselves and how much I support and appreciate them.  In turn, I hope they call out 2-4 other Warrior Women and boost them up.  It's amazing how much our day can change just by hearing a few nice words. Let's support our women friendships, fellow sisters, the strong ladies in our lives that make a difference.  Let's model kindness and appreciation for the Warrior Women we know. Let's teach our daughters to love their Sisters and to build a community of friendships that will support them throughout their lives
Maureen Dillie: You are an inspiration as a mother and a friend. You go out of your way to make others feel special and included.  You model generosity, humility, and graciousness.  You bend over backwards to help others and would never say no to a friend if they needed you.  You open your life, your home, and your heart to others and you are always down to have fun. You pour a mean cocktail, make a killer Bloody Mary, and host amazing parties. You treat other people's kids like your own and go to great lengths to be sure others know you care.  You are non-judgmental, yet strong in your beliefs.  I'm convinced you hide your cape under your t-shirt and yoga pants.  I'm so lucky you are a part of my life and I'm grateful for your gift of friendship.
Janet Harnick: Your strength is unshakeable.  You are one of the strongest mommies I know. Your ability to face each day with optimism is inspiring and commendable.  You find joy in all things and share that joy with me.  You accept Angry-Garage-Man, cheer for the Bulldogs, always have a bottle of ketchup on hand if we run out and make the best guacamole I've ever tasted.  You are accepting, forgiving and patient. You practice mindfulness and acceptance of all people.  I'm glad we will grow old together and only have to move our walkers twenty steps to see each other.  I'm so lucky you are a part of my life and I'm grateful for your gift of friendship.
Jaycie Schenone: You are one of the reasons I know our future will be okay. Your passion for equality is inspiring and you do what is right, not just what is popular. You are introspective, intelligent, and thoughtful. You are one of the hardest working college students and I have no doubt your efforts will be rewarded.  You are authentic, courageous, and wise beyond your years.  You will be a difference maker in the world and you will move mountains because you are willing to fight for what you believe.  You are the best coffee date and never fail to make me laugh.  I'm so lucky you are a part of my life and I'm grateful for your gift of friendship.
Lisa Thompson: You are a great example of someone who lives her faith. You practice what you preach, literally. You inspire people, model compassion, and practice whole-hearted living. You accept people as is and you go a step further- you embrace them.  You have a gift with words and you build people up by pointing out their strengths.  You have a way of making people feel unjudged and safe.  You laugh at yourself and you help me laugh at myself as well (so much to laugh at so that's easy!).  Your tribe is large because so many people feel blessed you "friend".  I'm so lucky you are a part of my life and I'm grateful for your gift of friendship.
Let's get The Warrior Woman Challenge moving. Cut and paste The Warrior Woman Challenge and spread the word that we are stronger when we are together. Let's cast our net out and bring other women in closer with kindness instead of pushing them away with criticism.  Let's call out women for being amazing and remarkable human beings.   Let's be positive forces in the lives of our fellow Sisters.  Let's model supporting women instead of trying to knock them down.  Let's teach our daughters, by example, to value their female friends.  Let's be the change our children and our country needs right now.